Photo Taken in Wutaishan 五台山 / Shanxi Province 山西
The Holy Man of Wutaishan: I thought I was bumping into a real life Gandolf. The old monk was causing quite a stir and obviously must have been important in the world of Chinese Buddhism. All the other monks were making an enormous fuss over him.
The kids loved him too; especially his pointed staff. We never found out who he actually was, but he was incredibly photogenic and I think he knew it.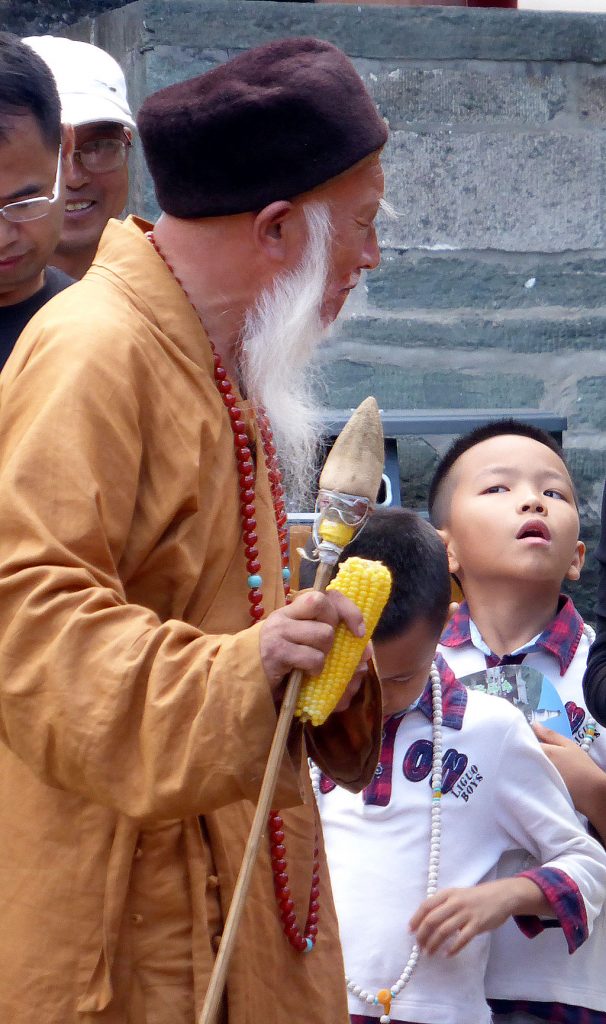 He smiled at me and the encouraged me to take some snaps. I must admit, I should have centered the camera better, but I was trying not to get in the way of his followers.